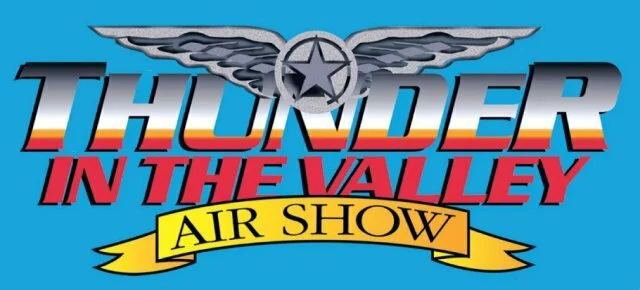 For Immediate Release

 
Contact:

Phaedra Childers

706-663-9192
Mayor Wetherington Proclaims "100 Years of Aviation Day"
Columbus, Ga., March 14, 2007 – During Tuesday's City Council meeting the Honorable Jim Wetherington, mayor of Columbus, declares Saturday, March 17, 2007, as "100 Years of Aviation Day." Robert Kemp, chairman of the Thunder in the Valley Air Show, accepted Mayor's Wetherington's decree.
The Thunder in the Valley Air Show is scheduled for March 17 - 18, 2007, at the Columbus Metropolitan Airport from 10:00 a.m. - 5:00 p.m. Tickets may be purchased in advance from any Wachovia Bank or Boy Scout. As the first air show in the Nation for 2007, the Thunder in the Valley Air Show begins the State's celebration of 100 Years of Aviation in Georgia.
In 1907, Ben Epps, Sr., Georgia's first aviator, flew his own built aircraft across a cow pasture near Athens. Epps taught his children to fly including his son, Ben, Jr., who soloed at the age of 13 and was presented with an invitation to meet President Hoover in 1931. Ben, Jr.'s youngest son, Pat, owns and manages Epps Aviation at the Dekalb-Peachtree Airport in Atlanta.
The air show will offer exciting aerial performances and the largest military ground displays. There will also be airplane and helicopter rides, children's carnival, and food and beverages.
Scheduled performers are Gary Ward Aerobatics, the Aeroshell T-6 Aerobatic Team, Fowler "Big Dog" Carey Lockheed T-33, Elaine Larson Jet Dragster, The Flying Farmer Charlie Kulp, Bob Essell – Father and Daughter Wing Walking Team, and the U.S. Army Silver Wings Parachute Team.
Displays include a 130 Hercules transport, World War II Vintage Bombers B-17 and the B-25 as well as many other military and civilian aircrafts.
The Thunder in the Valley Air Show is a family event for the local community. Proceeds earned from the show supports more than 11,000 youth in the counties of West Georgia and East Alabama.
About The Thunder in Valley Air Show:
The Thunder in the Valley Air Show is for the benefit of youth organizations in the Chattahoochee Valley. For more information, visit thunderinthevalleyairshow.com.