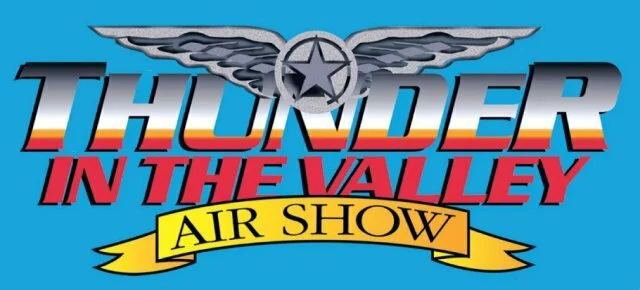 For Immediate Release

 
Contact:

Phaedra Childers

706-663-9192
NASA Interactive Space Exploration Exhibit on Display
at Thunder in the Valley Air Show
Columbus, Ga., March 5, 2007 – NASA's future plans for space exploration, including the moon and Mars, will be featured in a new exhibit March 17 – 18 to the Thunder in the Valley Air Show at the Columbus Metropolitan Airport.

As a result of the combined efforts of the Thunder in the Valley Air Show and the Inland Northwest Space Alliance, NASA is presenting a new, interactive traveling exhibit called The Vision for Space Exploration Experience that allows visitors to view the stars and other planets without having to leave the confines of the Earth.

The new exhibit trailer includes a 'cosmic waiting area' where visitors will learn what they will need to travel to the moon and Mars. After the 'training session,' video screens display virtual models of the moon and Mars, allowing visitors to learn about their surfaces, the history of NASA's research on each of them and future plans for exploration.

The trailer also features a hexagonal theater that introduces visitors to NASA's plan to return to the moon to create a working environment that will help ensure safer, more effective future exploration further into the solar system. Highlighted are NASA-inspired technologies that have led to the improvement of the quality of life on Earth.

"In the spring of 2003, Phenix City Intermediate School was selected as the first NASA Explorer School in Alabama; one of only 50 such institutions in the United States," said Mr. Joe Blevins, Principal, Phenix City Intermediate School.
NASA experts will be available to answer questions and discuss some of the 30,000 technologies used on Earth as a result of NASA's years of space-based research and development. Exhibit visitors can learn how tomorrow's lifestyles will change as NASA develops advancements in power, computer technologies, communications, networking and robotics. Visitors also will see how other advanced technologies will increase safety and reliability of space transportation systems, while also reducing costs.

Touring the exhibit, which is wheelchair accessible, takes approximately 15 minutes and can accommodate up to 128 visitors each hour. The new exhibit enables NASA to provide information about the Vision for Space Exploration throughout the nation at as many as 50 events annually, potentially reaching millions of Americans nationwide.

For more information about NASA's Vision for Space Exploration, visit: http://www.nasa.gov.
About The Thunder in Valley Air Show:
The Thunder in the Valley Air Show is for the benefit of youth organizations in the Chattahoochee Valley. For more information, visit thunderinthevalleyairshow.com.