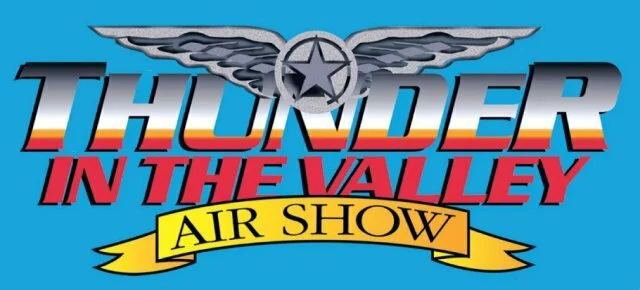 For Immediate Release

 
Contact:

Phaedra Childers

706-663-9192
Father and Daughter Wing-walking Team to Perform
at the Thunder in the Valley Air Show
Columbus, Ga., March 5, 2007 – Bob Essell and Jenny Forsythe, the only father and daughter wing-walking team in the Nation will perform at the Thunder in the Valley Air Show March 17 – 18, at the Columbus Metropolitan Airport. They are the only team to use a monoplane and offer evening wing-walking with lights and pyrotechnics.
Bob was taught to fly by his father in the mid-1960s.  He began entertaining at air shows in the early 1980s, doing flight demonstrations, then moving on to solo aerobatics. He eventually added wing-walking to his act in 1990. His flying experience and credentials include: Level 1 unrestricted, solo aerobatics, wing walking, night pyrotechnics, a commercial pilot's license and flight instructor certification. With more than 25 years of experience in the aviation profession, Bob has assisted people in fulfilling their life-long dreams of flying.
"All air shows are exciting, but we are especially looking forward to the Thunder in the Valley Air Show. We have many friends in Columbus and also performing at the Air Show, so this will be a relaxing and fun show for us," said Bob.
Jenny is the fourth generation of Essells to take to the skies. Her great-grandfather parachuted from hot air balloons for audiences. Jenny was adopted as an infant, and eventually found her biological relatives in 1997, including her biological father, Bob Essell. After years of flying with Bob, Jenny joined his wing-walking act in 2003. Two years later, Jenny joined another wing-walking team, American Barnstormer, and was the first wing-walker to perform professionally on both a monoplane and a biplane. Jenny enjoys inspiring youth at air shows, showing them that even those with low self-esteem can grow up to do extraordinary things.
About The Thunder in Valley Air Show:
The Thunder in the Valley Air Show is for the benefit of youth organizations in the Chattahoochee Valley. For more information, visit thunderinthevalleyairshow.com.